Local residents are reacting with anger today after the Jerusalem government announced that it intends to demolish 22 Palestinian homes in the occupied East Jerusalem neighborhood of Silwan, to pave the way for a "tourist center."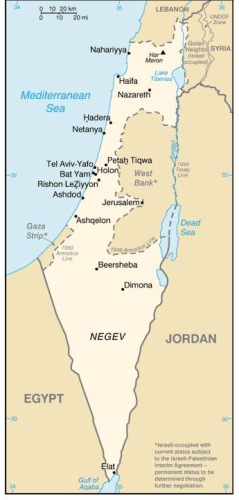 Silwan is a neighborhood with some 50,000 Palestinian residents and a few dozen Jewish families living in a small settlement. Local residents called the decision a "declaration of war" and some claimed it was part of an ongoing effort by the Israeli government in "Judaisation" of the occupied Arab neighborhood.
The Palestinian Authority complaining that the demolitions could harm the indirect peace talks, much as several other evictions and settlement expansions announced in the past. The US State Department shrugged the move off as an "interim step," but warned it could undermine trust.
Jerusalem municipal officials claimed in late April that Prime Minister Netanyahu had ordered a de facto settlement freeze in the wake of several high profile announcements which embarrassed US officials attempting to broker the peace talks. It seems however that official support for demolishing Arab homes in the region has won out in this case, and only a final approval from Interior Minister Eli Yishai, a long time advocate both of dispossessing Arabs from East Jerusalem and expanding settlements, stands in the way of the final demolition.