At least 10 NATO troops, including six Americans, were killed today in several incidents across Afghanistan. The toll equals the worst number of NATO fatalities so far this year, which was two weeks ago to the day.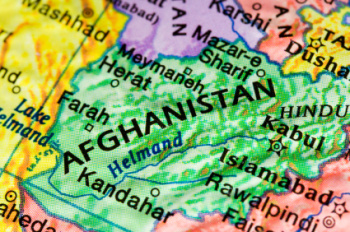 The exact circumstances of all the deaths were unclear, but the largest incident involved a helicopter crash in southern Kandahar, which killed three Australians and an American. The Taliban claimed that it shot the helicopter down, though NATO has yet to confirm that, saying they had no evidence at all of why the helicopter crashed.
The other deaths were all in separate incidents, including at least two bombing attacks. Beyond the three Australians and the six Americans, the nationality of the 10th NATO member slain was not made available.
Death tolls have been rising in Afghanistan year over year and month over month. Britain announced yesterday that its force in Afghanistan lost its 300th soldier, who died of injuries suffered previously. Overall NATO has lost around 1,850 soldiers since the 2001 invasion, and over 800 since President Obama took office.