With the Israeli government promising to treat any aid ships coming from Lebanon as "terrorists" and threatening to hold the Lebanese government "responsible" for any ships that attempted to reach the Gaza Strip with humanitarian aid, Beirut appears to have blinked first, with reports saying that they will now block the ships from leaving.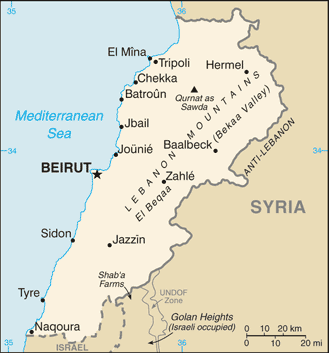 Incredibly enough the Lebanese government will argue that sending aid ships to the Gaza Strip is illegal because it is illegal to send ships to an "Israeli-controlled port." Though Israel has no legal control over the port itself, their navy has been attacking ships in international waters when it believes they will attempt to deliver aid to the besieged enclave, part of a blockade the government claims is legal under international law.
The Lebanese ships were just one of many groups planning to dispatch aid in response to the Israeli attack on the Mavi Marmara, which left nine aid workers dead. Israeli officials insisted that they consider Lebanon an "enemy state" and that therefore any aid ships would be treated as hostile acts by the Lebanese government. Israeli Defense Minister Ehud Barak threatened a "violent and dangerous confrontation" if the ships attempted to enter Gazan waters.
It remains to be seen if the aid ships will attempt to sail to Gaza in defiance of the Lebanese government's wishes, however a number of other aid flotillas, including one from a German Jewish group and another from the Iranian Red Cross, are planned to attempt the trip in the near future.