US-born al-Qaeda spokesman Adam Gadahn has appeared in a new video urging President Obama to end the wars in Iraq and Afghanistan, and offering peace conditions with the United States if a set of conditions were met.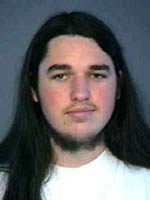 Gadahn urged the US to withdraw "all soldiers and spies" from all Muslim nations, to release all Muslim detainees, and to end all support for Israel. He added that the US should bar its citizens from traveling to Palestine.
The 24-minute video, in English with Arabic subtitles, also criticizes President Obama for his "aggression and interference" across the Middle East and said he is "running the affairs of a declined and besieged empire."
Gadahn has been issuing statements for al-Qaeda under the name Azzam the American since 2004. He was briefly reported captured by the Pakistani government in early March, though it was later revealed that it was not actually him. Gadahn was also reported killed in a 2008 drone strike.