Ever in a desperate state trying to drum up stories that have Iran and nuclear weapons in them, the Associated Press has today run a story declaring: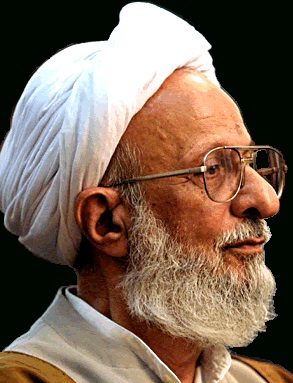 The hardline spiritual mentor of Iran's president has made a rare public call for producing the "special weapons" that are a monopoly of a few nations — a veiled reference to nuclear arms.
The "rare public call" in question, incredibly enough, is that the Associated Press on Monday "obtained a copy of a book" written by this relatively obscure cleric some six years ago. The book did not sell particularly well.
The cleric, Ayatollah Mesbah-Yazdi, is considered incredibly radical in Iran, who has preached open revolt against the Islamic Republic in the past.
In addition to what the AP perceived as a reference to nuclear weapons, Mesbah-Yazdi has declared himself to be in favor of slavery, in opposition to giving trials to people accused of crimes, and in opposition to the idea of having elections at all, though he has often campaigned publicly for his favorite candidates.
The actual cleric in charge of Iran's government, Ayatollah Ali Khamenei, has issued a fatwa in direct opposition to nuclear weapons, and has repeatedly said that such weapons are forbidden in Islam.