A tie long alleged by a number of officials, a new report claims that the Inter-Services Intelligence (ISI) agency, Pakistan's leading spy agency, has such a strong role in backing the Afghan Taliban that they have actually been given a seat on the group's leadership council, the Quetta Shura.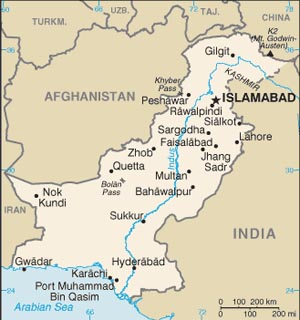 The report, by the London School of Economics, said its research suggests that the ISI has maintained support for the Taliban as an "official policy" throughout the nine year US occupation of Afghanistan.
Perhaps even more shocking was the claim of complicity by the civilian government in the policy, including President Asif Ali Zardari, who is said to have secretly met with the "captured" Taliban officials to assure them that their detention was only temporary and that they would continue to be supported.
Pakistani officials have dismissed the report as "naive," but a long history of the Pakistani government supporting militant groups as a hedge against rival India gives the report an air of legitimacy. What, if anything, will come of it remains to be seen.