Hot on the heals of a report that Israel was close to a deal to trade relaxing the Gaza blockade in return for a major weakening of any possible international probe of the attack on a Gaza-bound aid ship, Israel has removed a handful of banned foods from its list, opening them up for import to Gaza.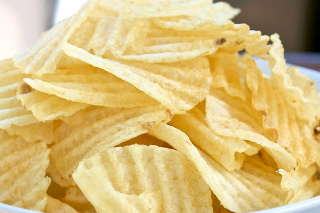 Potato chips and soda were the major wins, things that Gazans will be allowed to import from the outside world. Cookies will also be safe to import, as well as shaving cream. Israel insisted that the moves have nothing to do with the aid ship attack.
But beyond snacks, Gazans will still be forbidden from importing a number of important things, including construction materials, spare parts for machinery, and certain medical devices.
With renewed focus on the Gaza blockade, Israel seems to be betting that a change in rules to allow the snacks in will calm international opinion against them. On the other hand, the move is a tacit admission that they had been banning such things in the first place, despite repeated claims to the Western media that they were only banning "missiles."
Publicly Israel has insisted that the sanctions are vital to keeping "dual use" goods out of the hands of Hamas, yet a recently leaked document from the Israeli government shows that privately, they consider the sanctions a form of "economic warfare" that they have every right to continue indefinitely, and not something that has any security component.