Pressure for the Israeli government to agree to an international probe into its attack on a Gaza-bound aid ship seems to be faltering as the Obama Administration has reportedly significantly revised its initial call for such a probe.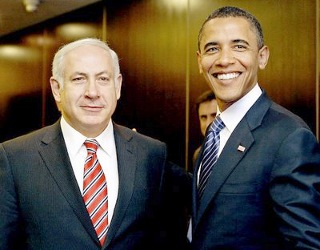 Now administration officials are said to be demanding that the probe, if one happens at all, preclude any questioning of the behavior of Israeli soldiers, and instead focus on investigating the Turkish aid group responsible for the ships.
Israel is still hoping to avoid an international probe entirely, but instead establish some sort of internal committee to investigate it. The Israeli military has announced a probe of its own, independent of this potential future government probe.
Israeli Prime Minister Benjamin Netanyahu has vehemently opposed any international probe, but some of his cabinet members aren't keen on the domestic probe either.
Defense Minister Ehud Barak is reportedly leading the charge against any probe, and was said to have advised the cabinet to "wait another two-three weeks and everyone will forget and the pressure on us will dissipate."