Egyptian officials today announced that the Israeli mandated blockade on the Gaza Strip has been a failure and that they will keep their border crossing open at Rafah indefinitely.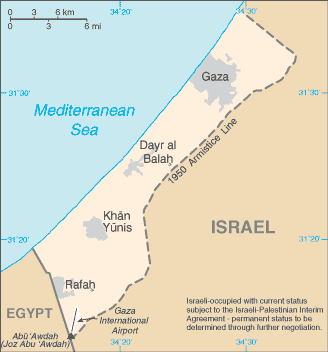 So far officials say the move has meant very little, as Egypt is only allowing people out who have foreign residency or need urgent medical treatment through the border crossing.
The recent pressure  on the blockade came after last week's Israeli attack on a Gaza bound aid flotilla, which brought renewed focus to years of Israel blocking all but the bare minimum of humanitarian aid to the strip.
Egypt's response to the call to quit the blockade was to open the border, though at the moment they are still said to be refusing to let any large scale humanitarian aid pass through the border crossing.
Openings of the Rafah crossing have been intermittant over the past several years, and have always been met with harsh Israeli condemnation. Egypt has promised in the past to never make any official deal to keep the border open without Israel's permission.
Israel has promised that the blockade will continue on their side and that aid ships will continue to be attacked on the open seas. They have yet to comment on Egypt's latest move.