A flotilla of eight aid ships carrying thousands of tons of civilian and medical aid is poised to leave Cyprus in the next few days in an attempt to deliver the badly needed supplies to the Gaza Strip, setting up a major confrontation with the Israeli Navy.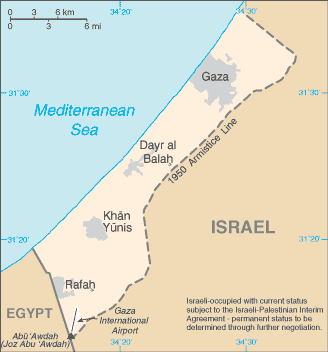 Israel has been blockading the strip for years, allowing only a bare minimum of aid to its 1.5 million people and entirely forbidding certain critical supplies, including cement to rebuild homes destroyed in the last Israeli invasion.
Israel has promised to stop the aid from reaching the Gazans at any cost, and while they have previously allowed some ships into the besieged strip on other occasions they have attacked the ships and captured the aid workers.
Though Israel's Navy is ready and waiting to stop the next round of aid ships, they are still waiting for the official word from Prime Minister Benjamin Netanyahu on how harshly they are to deal with the aid workers.
Israeli officials have condemned the aid ships, saying that they are a plot by "radicals" to harm Israel in the only way they know how: by delivering medicine to the people of Gaza.