Despite having announced an official deal with China last week, US officials today admitted that all the details on anti-Iran sanctions still haven't been ironed out with the Chinese government, and that it will be one of the major topics of discussion in the high level talks coming up this week.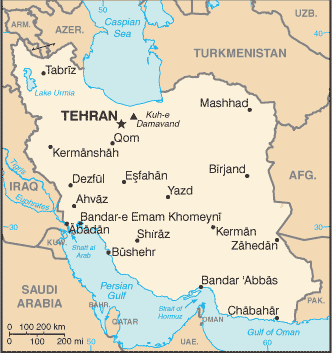 Indeed, one official said that China had only agreed in the most vague of ways, and that the two sides remain sharply at odds over the issue. The US still has "substantial work," one official admitted, which would have to include convincing China of every single individual and company to be targeted.
Incredibly enough, though Secretary of State Hillary Clinton announced the China "deal" on Tuesday there still has been virtually no public comment from China indicating any change in their long-standing position that diplomacy must come first and foremost. Now it seems that position hasn't changed in any serious way and that the announcement, as widely publicized as it was, doesn't mean nearly as much as it seemed.
The other major foreign policy topic will by North Korea, as the US is hoping to put forward some sort of UN Security Council resolution against them and will need Chinese support to do so. China, the only nation in the world with even moderately good relations with North Korea, is likely to be a tough sell on such a move, however, particularly since North Korea warned it could lead to war with the south.