As yet unconfirmed reports in multiple media outlets suggest that Palestinian Authority President Mahmoud Abbas had secretly agreed to allow a "huge deployment" of NATO troops into a future Palestinian state.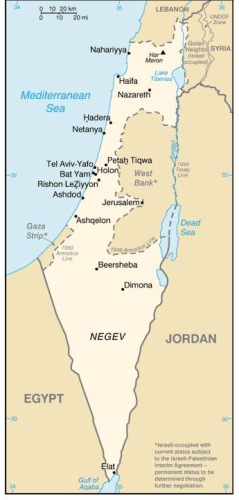 Ironically this huge military presence is being sold as a means of guaranteeing that the state remains "demilitarized" after the end of the Israeli occupation. Abbas is said to have insisted that NATO would also be charged with protecting the nominally independent future state from future Israeli invasions.
One of the reports suggested that French President Nicolas Sarkozy had proposed the idea, and that it included 40,000 NATO troops for the West Bank.
Palestinian negotiator Saeb Erekat denied that any such thing was in discussion, saying there were no secret contacts at all with the international forces. He did however say that an international force would be "a natural thing" for a demilitarized Palestine.
The idea of a NATO occupation of the occupied territories has been proposed before, notably by current National Security Advisor James Jones when he was a NATO commander. Israeli military officials rejected the proposal.