The White House today angrily rejected an announcement that Iran had agreed to a third party enrichment deal with Turkey and Brazil, with Press Secretary Robert Gibbs promising to continue the push for sanctions.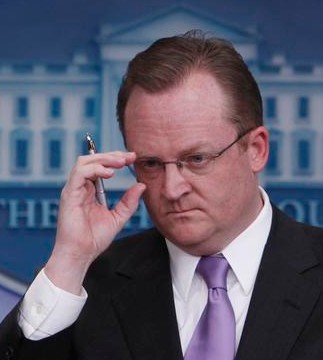 Other US officials mocked the deal as a ploy, and one official termed it "too little too late," even though the deal was materially the same one the US has been demanding Iran agree to for the past six months. Another official demanded that Iran submit the deal to the IAEA for consideration.
Though the US seems determined to continue on with its calls for sanctions it seems unlikely that they will be able to successfully sell the sanctions, ostensibly to punish Iran for refusing to accept the third party enrichment deal, now that they have accepted the deal.
Moreover, while the US fancies itself as having veto power over this matter the deal doesn't really involve them directly or indirectly. Turkey will take possession of 1,200 kg of Iran's low enriched uranium and, assuming Russia and France come through with the pledged rods for producing medical isotopes, will turn it over to those nations. If they don't, Turkey will return the uranium to Iran.
At the end of the day all the US condemnations in the world are likely to change nothing, and whether or not they manage to stop France from cooperating in the exchange several members of the UN Security Council will likely be persuaded that the diplomatic process still has a chance or, if it does not, that it isn't Iran's fault.