Naxalite rebels in India's central state of Chhattisgarh attacked a bus with a land mine today, leaving an estimated 50 people dead, including many members of the "Special Police."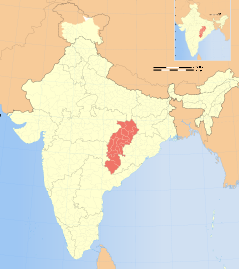 Reports suggest the police were the target of the attack, and that the large number of improvised mines were likely planted with help of local contractors. At least 15 police were reported killed.
The police who were coming back were said to have been involved in a raid against the Maoist group last week, killing at least two members. They were traveling home when the attack occurred.
The attack is the second major Naxalite attack in a little over a month. An early April ambush by the group, also in Chhattisgarh, left at least 83 members of the security forces killed.
The Naxalites began as a rebel group in the 1967 rebellion in Naxalbari but the group now has significant influence throughout eastern and central India. The group is attempting to carve out an independent Maoist nation in the so-called "Red Corridor" of India, an impoverished area where the group is based.