In a response apparently aimed at IAEA Chief Amano Yukiya's letter asking for international help with convincing Israel to join the nuclear Non Proliferation Treaty (NPT), Israeli officials are making it clear that won't happen.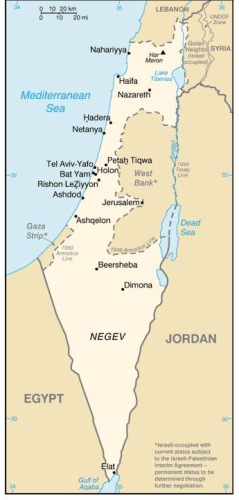 One official said that Israel's "ambiguity," a euphemism for a situation where everyone knows they have nuclear weapons but they won't officially confirm it and won't subject their facilities to any oversight, is a "strategic advantage" Israel is keen to keep.
At the same time as they have rejected joining or being bound by the treaty's obligations, Israeli officials also are calling for the pact to be strengthened so as to be even more onerous to nations that are actually bound by it.
The sudden US interest in a "nuclear-free Mideast" has caused some consternation in Israel, which has ironically had cases of US presidents publicly promising to keep their "secret" safe. For the US the conflicting goals of a nuclear-free Mideast and a heavily nuclear armed Israel will continue to be a major issue.