Appearing today in a video dated to early April, Tehreek-e Taliban Pakistan (TTP) leader Hakimullah Mehsud confirmed what Pakistani intelligence has been telling us for awhile, that his "confirmed" killing in February was greatly exaggerated and that he is alive and "basically ok."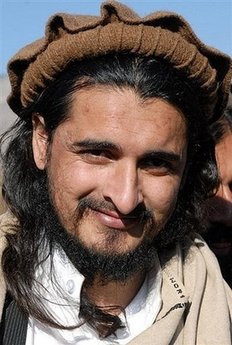 Hakimullah's video warned of plans to attack the United States mainland, a potential nod to the TTP claims that they were responsible for this weekend's failed Times Square plot.
Taking the reigns of the TTP after the US assassinated previous leader Baitullah Mehsud in August, Hakimullah quickly established himself as a force to be reckoned with, a fearsome reputation made all the more sensational given the large number of "confirmed" assassinations he has survived, seven in all.
Under Hakimullah the TTP has gotten increasingly bold and willing to operate across the border, finding themselves at the center of the Khost attack which was the deadliest against the CIA in decades.
Though Hakimullah had been targeted before that, the US dramatically escalated the attempts on his life after Khost, and it was the latest of those attempts that was the most recent believed to have killed him.