An audiotape was released today by the Tehreek-e Taliban Pakistan (TTP) has claimed credit for yesterday's failed Times Square car bombing, the first formal claim of responsibility by any group.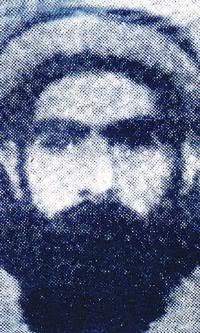 Though the authenticity of the tape has yet to be verified, it purports to be the voice of Qari Hussain Ahmad Mehsud, a top lieutenant of the TTP and cousin of TTP leader Hakimullah Mehsud.
Qari Hussain insisted that the attack was retaliation for the recent assassinations of two top members of al-Qaeda in Iraq (AQI), and for other killings in the various US wars overseas.
Police said they had no evidence of any Taliban link to the SUV, but were following up another lead in Pennsylvania.
As with Hakimullah, Qari Hussain has been reported killed on numerous occasions, most recently in the January air strike that ostenisbly killed Hakimullah. The strike was Hakimullah's sixth "confirmed" death and Qari Hussain's third. Qari Hussain had reemerged in March to deny both his and Hakimullah's deaths.
If confirmed this would mark the first major attempt at an overseas attack by the TTP, who in December successfully infiltrated and destroyed the top CIA base in Afghanistan in retaliation for the numerous air strikes against their followers in North and South Waziristan. Since then the US has dramatically escalated the number of strikes in those regions, so it is entirely plausible that they have provoked another reaction from the group.