Underscoring the tightrope being traversed by Israeli Prime Minister Benjamin Netanyahu, Jerusalem municipal officials are reporting that the PM has secretly ordered a de facto settlement freeze in occupied East Jerusalem, a bit to calm tensions with the Obama Administration.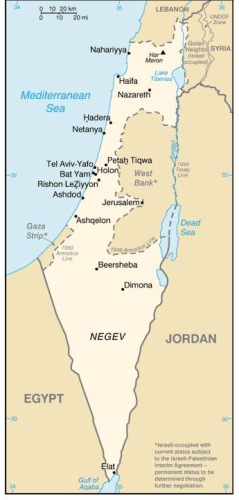 The Netanyahu government has so far not confirmed the measure, but multiple MPs have noted that all building has stopped, and the commissions that discuss the building are not even meeting anymore.
It is a dangerous move politically, as Netanyahu needs to present the appearance of cooperating with the US calls to stop construction in the settlements, while at the same time looking like he's not giving in to Palestinian demands to stop construction in the settlements.
For Netanyahu's far-right coalition, any stoppage is political dynamite, so much so that Interior Minister Eli Yishai, who created the latest row by approving a massive East Jerusalem settlement on the eve of indirect peace talks, has ordered all construction stopped in West Jerusalem as well, so as to prevent the appearance of bias against the occupied East.
Beyond that Yishai, whose Shas Party depends greatly on support from settlers, is said to be pushing for a new discussion in committee about the freeze. For Netanyahu, the revelation of the freeze is likely to spark an increasing number of such calls.