At least 75 people were killed today and hundreds of others wounded as bombers attacked a number of Shi'ite mosques, shopping malls and markets in and around the Iraqi capital of Baghdad.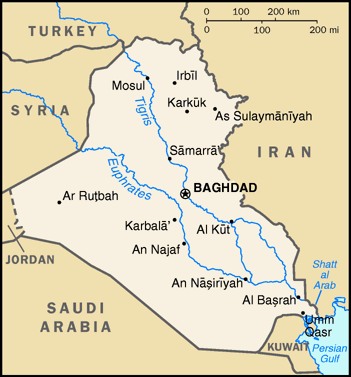 The apparently coordinated bombings were just the latest in a long string of attacks in the nation, as violence has continued to trend upward over the past several months and has spiked since the March 7 election.
So far it is unclear who is responsible for today's attacks, but speculation is that they are retaliation for the al-Qaeda killings announced earlier this week. Since it is just one of three major spates of bombings in as many weeks, however, that assertion may not be the case.
Two bombings earlier this month in Baghdad saw the killing of 54 people and 50 people, respectively. Another attack involving troops dressed in fake US uniforms massacring 25 Sunnis, mostly members of the Awakening Council.