Accusing Iran of working on a nuclear weapon is something done with very little ceremony, its almost a matter of course for most US officials when discussing the nation. So much so, it seems, that they don't even proof their own reports to make sure they're internally consistant in that regard.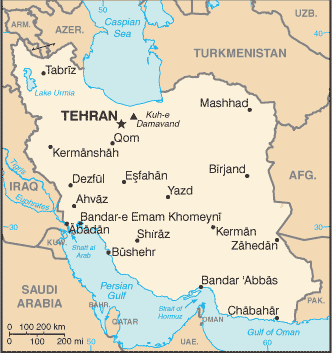 So it seems a bit strange when the Pentagon made the usual accusations and simultaneously insisted that they haven't even determined if Iran has decided to make such a weapon.
Iran has been working to expand their civilian nuclear program for quite some time, and it is this program which is being cited exclusively in the claims about Iran's non-existant "nuclear weapons" ambitions. Yet the IAEA continues to verify the non-diversion of nuclear materials from this program, and none of this uranium is being enriched beyond 20 percent, with most only being enriched to 3.5 percent. Nuclear weapons, to compare, would require 90+ percent enriched uranium.
The report also speculates about Iran trying to develop long range missiles that could hit the US, something Iranian officials insist they aren't even considering. Currently the best Iranian missiles have a range limited to the Middle East and a tiny portion of Southeastern Europe, and the ability to literally cross half the planet to hit the continental US would be an enormous undertaking.
Enormous and perplexing, as the Pentagon simultaneously concludes that Iran would not launch a preemptive attack, citing fears of retaliation. It seems ridiculous, then, to imagine that Iran would be committing so much of their comparatively limited resources to such a long-range offensive weapon.
Neither the nuclear weapons program nor the missiles comes with any specific evidence attached, as usual, and both seem to fall into the category of "sensationalism" from the Pentagon as opposed to actual things Iran might consider.