Speaking today in Jerusalem, Israeli Deputy Foreign Minister Danny Ayalon warned that US pressure to make progress on the peace deal with the Palestinian Authority would make any such peace impossible.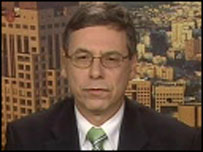 Ayalon told a delegation that the Palestinians "are creating obstacles" that are keeping the peace process from moving forward, and insisted that Israel had "proven" its sincerity in wanting peace.
Ayalon's party, Yisrael Beiteinu, is opposed in principle to the two-state solution, and party leader and Foreign Minister Avigdor Lieberman has repeatedly condemned the idea of peace talks on general principle.
The most recent attempt at peace talks, a US-brokered indirect negotiation last month, came crashing down when Israel's Interior Minister used the eve of the talks to announce a massive new settlement expansion.