As the row over the Anat Kam whistleblower case continues to grow, Israel's military today claimed that they were forced to make unspecified "operational changes" in the 2008-09 invasion of the Gaza Strip to protect the invading troops from harm.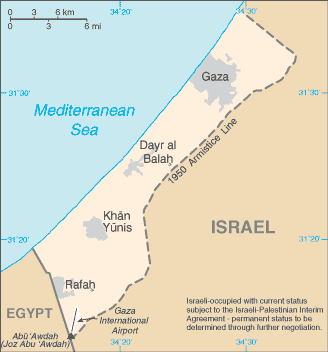 The claim appears to be an effort to defend heavy-handed tactics against Kam, including holding her secret house arrest since December and forbade any Israeli news outlets from reporting this fact until yesterday. The behavior has led to questions about Israel's censorship regime.
Kam is facing charges of "treason" for having leaked some 2,200 classified documents while serving as a conscript in the Israeli military. According to Haaretz, the Israeli spy agency Shin Bet signed a deal with the paper, under which the documents would be returned and no action taken against either Kam or reported Uri Blau.
Blau, for his part, has vigorously defended the leaks, saying that the government's reaction is mostly a function of the leaks being "inconvenient for the establishment." The leaks mostly centered around the military flouting court orders against "shoot to kill" operations in the West Bank. Blau is currently in hiding in Britain, and Israeli officials claim he is still in possession of "hundreds" of the classified documents.
The claims from the military today are particularly surprising, as Haaretz has noted that every single one of the articles published on the basis of the leaks had to be screened by the military's censors, and every single one was okayed. Despite this, members of parliament have called for action against Haaretz, up to and including closing the newspaper down entirely on national security grounds.