Tit-for-tat mean spirited allegations seem to be the order of the day as the relationship between the Obama Administration and Afghan President Hamid Karzai continues to worsen. The latest allegation, coming from former US envoy Peter Galbraith, is that Karzai's recent outbursts are a consequence of the "impulsive" president's "drug abuse."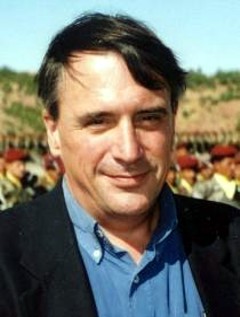 "There are reports to that effect," claimed Galbraith, who previously served as the UN deputy mission chief in Afghanistan. Galbraith left that post after claiming his boss, former mission chief Kai Eide, was attempting to cover up fraud on behalf of Karzai in the August election.
Karzai won reelection in that vote with over a million fraudulently cast votes on his behalf. Recently, however, the Afghan president has claimed that the US was part of an international conspiracy to rig the election against him, an effort to deny him reelection.
The US condemned the claims, and the State Department was quoted as advising Karzai to watch what he says in the future. Karzai appears not to have taken that to heart, however, and over the weekend told MPs that he might join the Taliban over US "interference."
It is hardly the first falling out between Karzai and the US, but the allegation of drug abuse is something new. Karzai spokesman Siamak Hirawi angrily denied the allegation, calling Galbraith a liar and saying his comments were "far away from the principle of diplomacy."