Baghdad's bloody weekend may be over, but the attacks are not. Another series of bombings tore through the city today, killing at least 49 people and wounding over 160 others.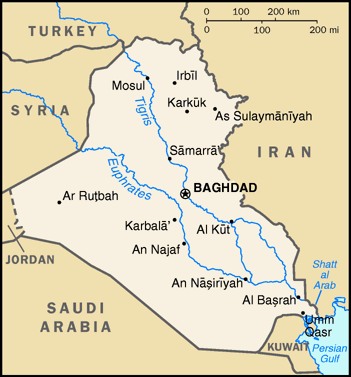 The attacks hit several apartment complexes across the city earlier in the day, and authorities say the suspected attackers had rented the apartments recently and just packed them with explosives. The neighborhoods were predominantly Shi'ite.
Even during the relative calm of the past two years, Iraq has been no stranger to major attacks. But violence has been slowly on the rise over the past few months, and the sheer number of major attacks now seems to be picking up at an alarming rate.
This has led to fears that the lull is coming to an end, and that the tensions over the March 7 election could fuel another civil war in the nation. With Iraq in the hands of a "caretaker government" likely for several months until the election is sorted out and a government is formed, it is expected the attacks will continue to rise. What remains to be seen is if the new government will have any semblance of a stable society left to rule.
US military officials have repeatedly suggested in recent days that the violence could force them to alter their drawdown strategy, and while the Obama Administration still insists no such plans have been made, it seems the "post election" drawdown by August will be tough to pull off at any rate, since the new government may not be in place by then. The US still has nearly 100,000 troops in Iraq, but has promised to reduce the number to 50,000 by August.