Pakistan's Tehreek-e Taliban Pakistan appears to be on the prowl again across the northern portion of the nation, after two very high profile attacks in the nation's northwest left 54 people killed and at least 100 wounded.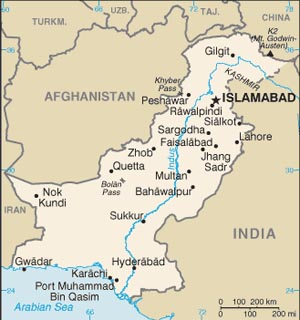 In the first attack militants hit a rally in Lower Dir (on the periphery of the Swat Valley) by the Awami National Party (ANP), a rally aimed at celebrating the proposal to rename the Northwest Frontier Province (NWFP) to the "Khyber Pakhtunkhwah." The region's native Pashtuns have been agitating for a change reflecting their dominance of the region for decades. The attack tore through the rally, killing 42 people and wounding 80 others.
Not long after, a heavily armed squad of TTP members attempted to storm the US consulate in Peshawar, sparking a battle which left at least 12 people killed and 20 others wounded. Five of the attackers were said to have been killed, and they did not manage to get inside the consulate.
The TTP said the attack on the US consulate was revenge for the repeated US drone attacks against the group in North and South Waziristan. Secretary of State Hillary Clinton insisted that the attack instead was an attempt to "undermine Pakistan's democracy."