The Obama Administration is said to be seeking a pledge for a four month settlement freeze in East Jerusalem, which they say would allow the Netanyahu government to enter into direct peace talks with the Palestinian Authority.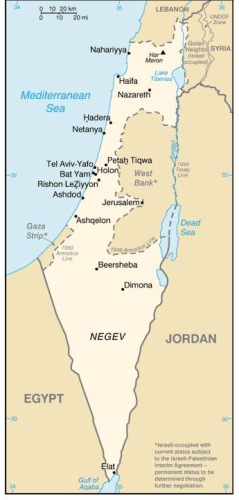 Israel and the PA had both agreed to indirect peace talks earlier this month, but they were abandoned after Israel announced a massive new settlement expansion in occupied East Jerusalem on the eve of the talks. Since then Israel has blamed the Palestinians for the lack of peace talks.
So far Israel has refused to comment on the administration's proposal, but they have repeatedly ruled out any move that would stop the expansion of settlements in the city in the past.
A pledge to stop the settlements, even for four months, would likely go a long way toward kick-starting the peace process, but would also be politically unpopular among the Netanyahu government's pro-settlement coalition members.
The international community does not recognize Israel's claims to East Jerusalem, occupied in 1967 with the rest of the West Bank, while Israel claims that it is part of the "eternal, undivided capital" of Israel, and does not technically count as settlement activity at all.