For the first time in 14 months Israeli forces are moving against the Gaza Strip, and Israeli tanks and armored military bulldozers are advancing on the town of Khan Younis.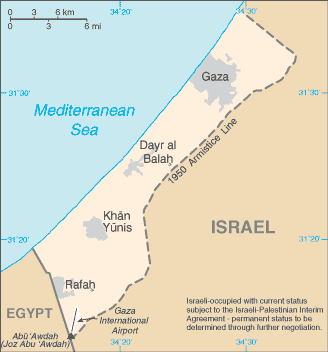 The latest raids on Gaza come after a deadly clash along the border, and as is often the case officials on either side are telling very different stories. The Israelis insist that their two soldiers were killed in an ambush by Gaza militants.
Hamas, by contrast, insists that the Israeli soldiers had strayed 500 meters across the border and that their security forces only fired defensively. Israeli military spokesman Avital Leibovich appeared to confirm this, at least in part, saying that troops routinely operate on both sides of the border "in order to have a maximum defensive system." Either way both sides lost two soldiers, and an unknown number of Palestinian civilians have been wounded in the shelling since then.
But whether this remains an exception to the relative calm between the two sides over the past year or portends a new upswing in violence remains to be seen. Israeli Defense Minister Ehud Barak, for his part, vowed there would be "ramifications" on Hamas for the latest fighting.