Palestinian Authority chief negotiator Saeb Erekat confirmed reports today that President Abbas had decided to halt peace talks with Israel unless the Israeli government abandons construction in East Jerusalem settlements.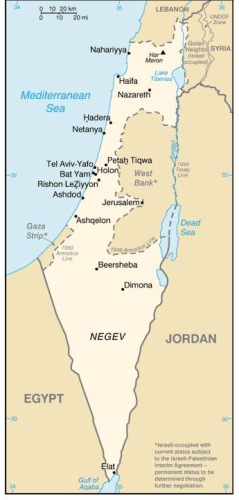 This effectively means the end to the peace process, before it has even begun, as Israel's Deputy Foreign Minister Danny Ayalon later declared that not only will Israel not abandon the plan, they will never again offer any concession for peace.
The concessions so far, to the extent that any have been made, amounted to an announced, albeit extremely limited, settlement freeze in the West Bank (not including occupied East Jerusalem). Even this freeze has largely been ignored by the government, which has approved a myriad of settlement construction since the announcement, culminating with this week, when the announcement of pending indirect peace talks was met with several announcements of new settlements.
The US criticized the settlement announcements, but Minister Ayalon insists that the only real objection was that it coincided with Vice President Biden's Israel visit, causing no end of embarrassment.