At least 15 people were killed today and 90 others wounded in the Pakistan city of Lahore, when a suicide car bomber attacked the Special Intelligence Agency (SIA) building.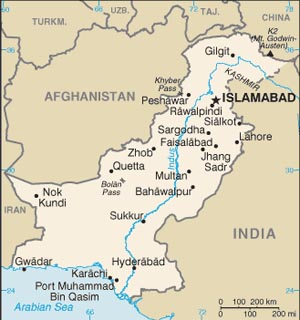 The attack destroyed a two-story SIA building used to interrogate detainees, and also did serious damage to the surrounding area, wounding people in homes over 300 meters from the blast.
It also severely damaged a privately-run Muslim seminary, wounding several people and trapping several others under debris. Though most of the slain people were police, the vast majority of the wounded appear to have been innocent bystanders in the surrounding area.
The Tehreek-e Taliban Pakistan (TTP) claimed credit for the bombing, saying it was retaliation for the repeated US drone strikes against the tribal areas. They threatened further attacks so long as the strikes continue.