Tensions with Turkey continue to rise in reaction to yesterday's House Foreign Affairs Committee vote, which 23-22 affirmed that the Ottoman era killing of Armenians amounted to genocide.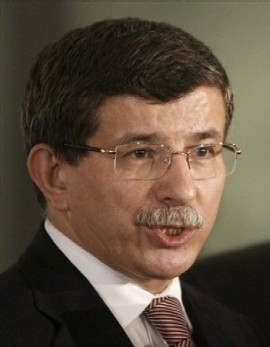 Turkey withdrew its ambassador to the United States yesterday in protest, and Foreign Minister Ahmet Davutoglu declared today in a press conference that long-term relations with the US going forward will not be "positive" as a result.
Davutoglu also angrily condemned President Obama for his failure to sway the House committee, saying Obama had not done a good enough job of explaining the importance of US-Turkey relations. President Obama had campaigned in support of the measure before his election, but has since adopted the stance demanded by the Turkish government.
The vote reportedly has several major US military contractors concerned, as they stand to lose major weapons contracts if relations with Turkey continue to worsen. Turkey may also take a stronger position on other matters, including the vote against Iran in the UN Security Council. Turkey's longstanding relations with Iran already made such a vote difficult.