Russia's Foreign Ministry spokesman Andrei Nesterenko issued a statement today warning of serious concerns by the Russian government about America's plan to place 20 interceptor missiles in Romania.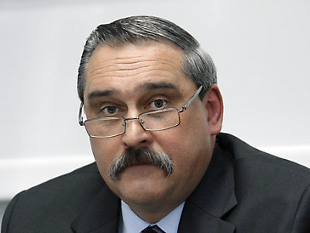 Nesterenko expressed not only concern about the policy, but the lack of consulation, saying "we are worried that we find out about important decisions regarding the US missile defense in Europe from the media rather than our official counterparts in Washington."
Russia has had long-standing complaints about US plans to put defensive missiles in Eastern Europe. In addition to Romania, the US will also have place missiles just 35 miles from the Russian border in Poland.
In response, Russian officials have threatened to position Iskander missiles in the exclave of Kaliningrad as a counter. They have also said the prospect of increasing US missile presence along the Russian frontier is holding up the nuclear arms reduction treaty being negotiated with the Obama Administration.