Pentagon spokesman Geoff Morrell today mocked the notion of US ties to the Baloch separatist group Jundallah, saying they were "ridiculous Iranian fabrications" and "nothing more than Iranian propaganda."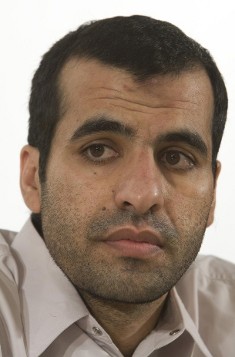 Jundallah and its checkered past has been brought back into the spotlight this week, following the arrest of leader Abdulmalek Rigi. Iranian officials say Rigi was found with a forged Afghan passport and had been on a US military base less than 24 hours before his capture.
Prior to his arrest, Rigi's younger brother Abdolhamid Rigi claimed that he had met with US officials and that the Americans not only provided them with funding since their 2003 split from al-Qaeda, but that the US also ordered specific attacks.
The claims however extend far beyond the Iranian government and those in its custody. ABC News reported in 2007 that officials with the Bush Administration were openly confirming providing encouragement and advice to the organization, claiming they were scrupulous to avoid any direct funding so as to avoid congressional oversight.
Though its attacks occur exclusively in Iran, Jundallah also operates in Pakistani Balochistan and is said to occasionally cross over into Afghanistan as well. The Pakistani government claimed to have helped Iran in Rigi's capture.