There is already growing discontent among Pakistan's economic community about the ramifications of the tax increases announced by the government earlier this week, and political analysts expressing concern that the tax increases came at the behest of the US Treasury Department.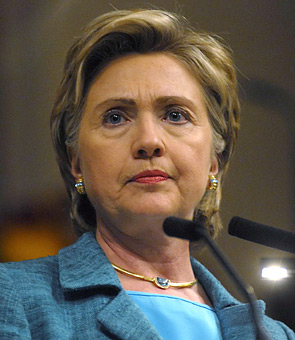 Yet Pakistan has more to answer to than just its critics, as the Obama Administration is still making demands on them to change economic policies. Now, Secretary of State Hillary Clinton has chimed in, demanding that the Zardari government increase taxes on "the very well off" in Pakistan and increase spending on health care and education.
Is it the US State Department's job to dictate the tax rates of foreign nations? Secretary Clinton certainly seems to think so, insisting that Pakistan's upper class "do not pay their fair share."
Adding to concerns, Pakistan's Finance Minister Shaukat Tarin tendered his resignation this week, though the government insists this had nothing to do with disagreements over policy. Still, it adds to the uncertainty in a nation already teetering on the brink of bankruptcy, and facing dramatic pressure from the US government, as well as the IMF, to dramatically increase their tax rates.