Last updated 2/22 10:15 PM EST
NATO warplanes launched an air strike against three minibuses traveling in the Uruzgan Province near Kandahar today, killing at least 27 civilians and wounding at least 12 others. The Afghan cabinet initially put the toll at 33, but revised it downward for some unknown reason.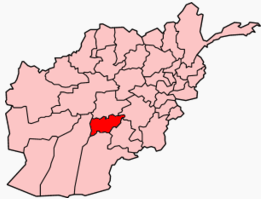 The three buses were traveling along the road together in broad daylight, carrying a total of 42 people, all of them civilians, when US Special Forces ordered an attack on them, assuming they were carrying "insurgents" and calling in an air strike.
Afghanistan's cabinet condemned the attack as "unjustifiable" and has promised to launch a joint investigation into the killings with NATO. The Afghan government has repeatedly taken the US-led foreign troops to task for killing massive numbers of civilians.
Gen. Stanley McChrystal said he was "extremely saddened" to hear of the latest massacre and said that it might undermine the Afghan civilians' trust that NATO is there to protect them.
Today's attack appears to be the deadliest air strike yet in 2010, but it is dwarfed by several previous US strikes in the nation, which killed enormous numbers of civilians.
An August 2008 air strike against Herat Province killed at least 90 civilians, according to the UN, with 60 of the slain being children. The US claimed the attack was "legitimate self-defense." In May 2009 the US bombed a village in neighboring Farah Province, killing an estimated 140 civilians. The US initially denied this attack, but later confirmed it was a mistake. They refused to discipline anyone over the killings, however.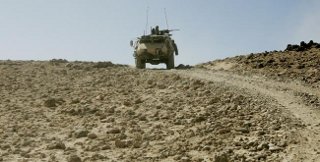 The most recent major attack was in the northern Kunduz Province, in September, when a German Colonel ordered a US air strike against stolen fuel tankers stuck in a riverbed near an Afghan village. The attack killed over 100 people, the vast majority civilians, and sparked a series of resignations in the German government.
Under intense criticism from the Karzai government over the killings, NATO has repeatedly pledged to revise its air strike rules of engagement, limiting attacks near civilian homes and attacks at night. Today's attack, in broad daylight and far from any towns, underscores that civilians remain at serious risk despite these changes.