Though privately there appears to be growing disquiet about the "amateurish" nature of the apparent Mossad assassination in the city of Dubai, and concern about the ramifications in the international community, publicly the Israeli government is trying to downplay the situation.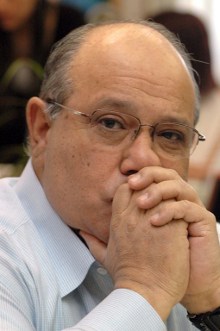 Israel's Foreign Ministry declared today that it was "absurd" to discuss the arrest of Mossad chief Meir Dagan, and said there was "no incriminating proof" that it was even as assassination, let alone one Mossad was responsible for.
Yet the fake passport data has pointed clearly at Israel, enough so that the British government yesterday summoned Israel's ambassador to demand an explanation. Dubai police say they are "99 percent" certain that Mossad was behind the hit.
But incredibly, while many Israeli officials are struggling to play clean-up, the ambassador to Britain publicly mocked the killing on twitter, calling an Israeli tennis victory in Dubai another "hit on a Dubai target."