At least 44 people were killed today and over 100 wounded in a pair of bombings Pakistan's Khyber and Orakzai Agency. No one has claimed responsibility for either attack but officials suspect the first was a case of militant-on-militant violence.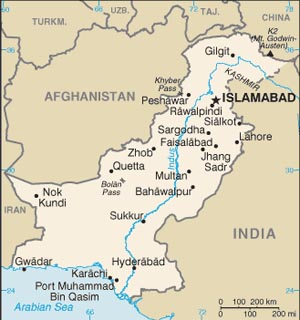 In that attack, a suicide bomber hit a mosque frequented by militants in Aqa Khel. Officials say the attack, which killed 30 people, including several members of Lashkar-e Islam as well as civilian worshippers, may have been carried out by the rival Ansar-ul Islam group.
The second attack, in the neighboring Orakzai Agency, killed 14 more people and injured another 20. The bombing targeted a cattle market along the Khyber-Orakzai border, in Darmela.
The two militant groups have been fighting for control of the Tirah Valley. Though both groups are nominally banned, locals say the military has been aiding Ansar-ul Islam in its recent clashes.