Back again like a bad penny, Associated Press writer George Jahn has returned from nearly a week-long span without any fresh articles to deliver the latest claims that Iran's civilian enrichment program is either capable of or possibly aimed toward the production of nuclear weapons.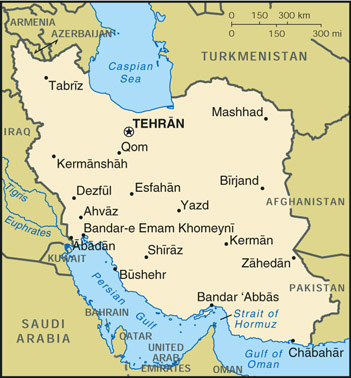 Some may remember Jahn's February 8 article, "Iran Moves Closer to Nuke Warhead Capacity," and the subsequent furore over exaggerations and flat out misstatements, which ultimately led the AP to pull the piece in its entirety, replacing it with a separate story by a different author.
Today's article, "3 World Powers Criticize Iranian Enrichment," centers around the secret "confidential letter" from Russia, France and the United States, the contents of which have not been made public but which are quoted heavily in the article.
The letter appears to have questioned Iran's ability to produce 20 percent enriched uranium at all, echoing previous comments from Western officials last week. The letter was addressed to IAEA chief Yukiya Amano.
But the AP article declares that the letter's claims about Iran's enrichment "reinforced suspicions that Tehran is seeking to make nuclear weapons," and later claimed that Iran's enrichment program "can produce both nuclear fuel and the fissile core of warheads."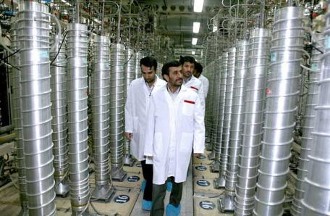 Iran began enrichment to 20 percent purity last week, after months of failed negotiations to obtain fuel rods for the Tehran Research Reactor. The US-built reactor produces medical isotopes for 850,000 patients in Iran who rely on nuclear medicine. The IAEA has confirmed that the enrichment to 20 percent has begun, and described the efforts as "modest," according to Jahn's February 10 article.
Getting from "modest" on February 10 to "can produce both nuclear weapons as well as nuclear fuel" on February 16 is no small achievement, but the provocative claims are doubly bizarre when coupled with the letter's ostensible claims that Iran isn't even capable of producing 20 percent enriched uranium.
The "fissile core of warheads" would need to be enriched to a minimum of 90 percent purity, and some experts say it would be better to enrich it even higher. Though the article points out that going from 20 percent to 90 percent is actually somewhat easier than going from 3.5 percent to 20 percent, if Iran isn't even capable of producing the 20 percent enriched uranium in the first place, the whole matter must surely be moot.