At least 15 people were killed today and dozens of others wounded when a pair of suicide bombers attacked a police complex in Bannu district, Northwest Frontier Province. At least nine of the dead have been identified as police.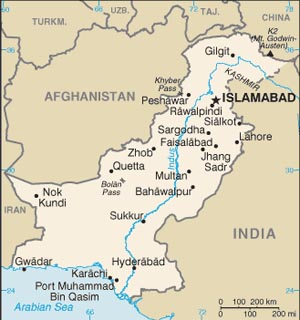 Officials say that the death toll could continue to rise as many people remain in serious condition, and some of the slain had yet to be identified. So far no one has taken credit for the attacks.
The attack comes just a day after a separate attack in the Khyber Agency killed 19 people. In that case as well, most of the slain were members of the Pakistani police, and likewise no one took credit for the strike.
The growing use of suicide attacks against police targets outside of the specific combat zones inside Pakistan will likely be cause for concern for officials, as speculation grows that the offensives in Swat Valley and Waziristan failed to accomplish anything but scattering the militants throughout the nation and giving them an ax to grind against the government.