Facing massive Shi'ite protests in the streets, an Iraqi appeals panel backpedaled on last week's ruling, reinstating the election ban on some 500 opposition candidates.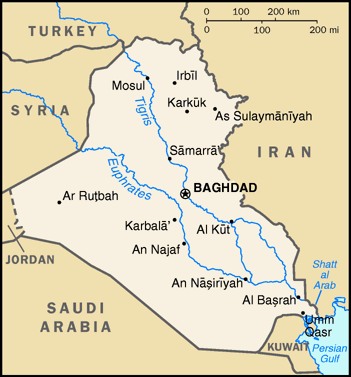 Last week the court panel ruled that the 500 candidates were eligible to run in the March vote, and that the evidence against them would be examined after the election. Members of the Shi'ite ruling party expressed outrage at the move, claiming it had come at the behest of the US.
In fact, Iraqi Shi'ite MPs were active in the media today claiming that the move was part of an American plot to return the Ba'athists to power. The US did come out against the ban, fearing it would lead to a broader Sunni boycott of the election.
The list of banned candidates came from the Justice and Accountability Committee (JAC) led by Ahmed Chalabi. The list was never made public, but was said to include many of Chalabi's political rivals, including high ranking Sunni MP Saleh al-Mutlaq.
The reinstatement of the ban, as well as the Shi'ite rallies in favor of it, are seen benefiting Prime Minister Nouri al-Maliki's Dawa Party as well as other Shi'ite religious parties, while secular alliances, like former Prime Minister Ayad Allawi's will be pushed to political irrelevance.