A pair of major attacks today in the city of Karbala killed at least 41 pilgrims and left 144 others wounded. It was the third major strike against pilgrims heading to Karbala for Arba'een this week.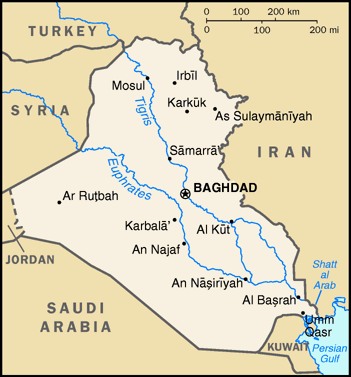 Exact details of the attacks on the Shi'ite religious ceremony were still emerging, but today's attacks involved a motorcycle suicide bomber. The city is in a state of panic now as tens of thousands of pilgrims wonder if more attacks are forthcoming.
A Monday attack on pilgrims heading to Karbala killed at least 54 people. Attacks in Karbala on Wednesday killed another 23. The Arba'een ceremony commemorates 40 days after the Ashoura holiday, which also saw attacks on pilgrims.
Officials had expressed optimism that violence was on the downslope in Iraq, with only 135 civilians killed in January. Between the Arba'een attacks and other assorted violence, about as many have already been killed in the first 5 days of February.