The United States launched a ballistic missile at its West Coast yesterday, part of a simulated attack by the Iranian military on California. The test of missile defense against the attack failed.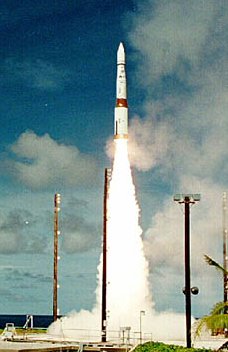 Officials say the problem lies in the Sea-Based X-band radar, a Raytheon built radar that is the backbone of America's defense against missile attacks. The radar "did not perform as expected" and the interceptor missile, which officials insist worked properly, was unable to stop the simulated attack.
It had been expected that the "Iranian" attack would be more difficult than previous simulated attacks from North Korea, due to the angle the incoming missile comes in on. They are still investigating exactly why the radar failed during the $150 million simulation.
Fortunately for those living on the West Coast, Iran's cream of the crop Shahaab-3 missile has a maximum range of about 1,200 miles. The distance from Tehran to the West Coast of the United States is approximately 7,500 miles, meaning the threat is illusory, though the funding for the failed defense is very real.