At least 54 Shi'ite pilgrims were killed today in the Iraqi capital city of Baghdad and over 100 others were wounded, when a female suicide bomber detonated near a crowded checkpoint.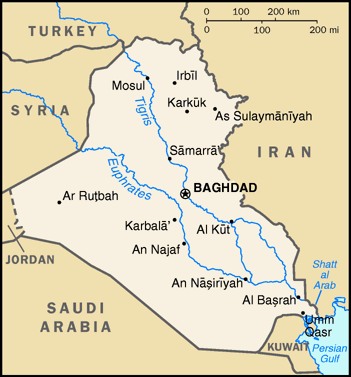 The bomber was reportedly disguised in an abaya, and mingling among the other pilgrims at a checkpoint, waiting to be searched before being allowed access to a rest tent.
It is the fifth major bombing in Baghdad in the past week. Three coordinated bombings hit Baghdad hotels last Monday, and on Tuesday another bomb hit the forensic department of Iraq's Interior Ministry.
The pilgrims were on their way to Karbala to observe Arba'een, a holiday marking 40 days after the Ashura holiday, signifying the end of the formal period of mourning of Ashura.