Just hours after Pakistani Interior Minister Rehman Malik insisted that the security situation in Karachi had been "brought under control" and Tehreek-e Taliban Pakistan (TTP) plots had been foiled, militants made a surprisingly high profile strike.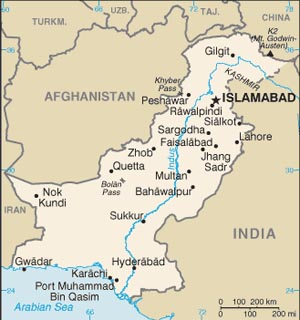 Three trucks in a convoy taking supplies to NATO forces in Afghanistan were attacked by militants on a motorcycle, one of whom reportedly threw a grenade at one of the trucks. The militants then opened fire, injuring three of the truck drivers.
NATO's primarily supply line for years has been through the port city of Karachi, with trucks carrying supplies across Pakistan and through the Khyber Pass into Afghanistan.
Though that supply line has been under almost constant peril in the past few years, attacks inside Karachi have been virtually unheard of. Militants have generally preferred to target the supplies when they make their way through Peshawar, in the nation's north.