The US and 20 other nations will attend a brief conference on Yemen Wednesday in London, a conference hastily organized after last month's failed lap bomber attack in Detroit was tied to the nation.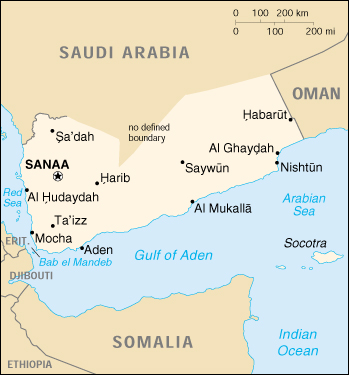 The State Department said the failed bombing "had an electrifying impact" and brought the international community together to discuss ways to solve Yemen's problems, including political unrest, poverty two civil wars, and a growing al-Qaeda presence.
Officials are expected to produce solutions to all of these problems, somehow, in a conference that is scheduled to last no more than two hours. It is expected this will mostly involve the nations in attendance pledging economic aid to the government of President Saleh.
Mostly the delegates attending the conference are in town anyhow for the major Afghan conference beginning the following day, and the Yemen conference is seen as little more than an afterthought, giving lip service to the next battleground in a seemingly endless war on terror before focusing on the disastrous current battleground.