NATO forces are planning to launch another major military offensive in the Helmand Province, this time targeting the entire central portion of the restive Afghan province, which remains under Taliban control.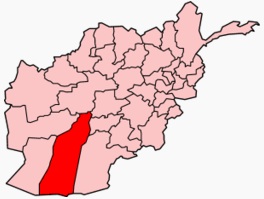 According to British Major General Nick Carter, the invasion force would aim to "assert control" over the region in the biggest offensive yet, adding that "if we're going to win the argument on behalf of the Afghan government" they couldn't allow those regions to remain unoccupied.
Officials say they are unsure when the operations will begin, but adding that "it's a matter of timing, not the principle." Maj. Gen. Carter predicted that Afghan tribesmen would welcome them with open arms.
But they also said the offensive was in part designed to aid the "buy out" of Taliban forces, with British General Sir David Richards insisting that the negotiations should come from a "position of relative strength" over the Taliban.