Officials reportedly plan to announce a massive "Peace and Reintegration Trust Fund" containing hundreds of millions of dollars to pay off low and middle level Taliban fighters. The funds will come from the United States, Britain and Japan.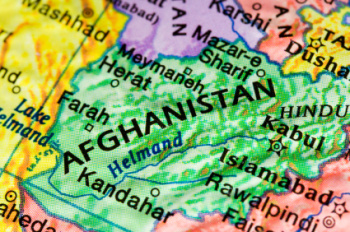 The plan has reportedly been in negotiation for weeks and appears to stem from Afghan President Hamid Karzai's calls to bribe insurgents in hopes of slowing what seems to be an ever growing level of Taliban control over the nation.
Perhaps setting the stage for this announcement, US officials who have been condemning the Taliban as a "cancer" on Afghanistan have over the past few days turned to touting the group's value as a partner in building a 21st century Afghanistan. Even Gen. Stanley McChrystal now says the Taliban could be "part of the solution."
But whether the fund is really intended to "reintegrate" the Taliban with the NATO-backed government or not remains to be seen, and several officials are still openly talking of using this fund to "split" the Taliban so they can be defeated. Which may not necessarily be helpful in courting people to accept the pay off.