Bombing attacks against the Ishtar Sheraton, the Palestine Meridien, and the Babil Oberoi, three major hotels in the center of the Iraqi capital city of Baghdad, left at least 41 people killed and 104 wounded.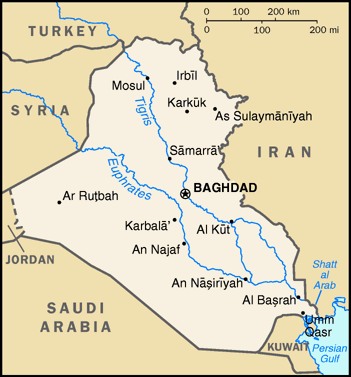 The hotels have been popular with Westerners and are thus surrounded by a large amount of security. Several police were among the casualties in the attacks, though the exact number of civilians and security forces killed was not immediately clear.
The Iraqi government was quick to blame Ba'athists for the attacks, though at this point it does not appear that the attacks have been claimed by any group. The attack was just the latest in a string of high profile attacks in and around Baghdad, which have been variously blamed on the Ba'athists, al-Qaeda, the Syrian government, or some combination thereof.
Yet those previous attacks all targeted government ministries, suggesting today's attack may not have been directly related. Despite this, it is clear that Iraq's constant security crackdowns in Baghdad, which have at times gotten so severe they have led locals to suspect a military coup had taken place, are having little effect on would-be attackers.