Even though it seems impossible that any significant sanctions against Iran can be pushed forward in the United Nations Security Council, German Chancellor Angela Merkel vowed today that they would implement 'comprehensive sanctions' against the nation for its civilian nuclear program.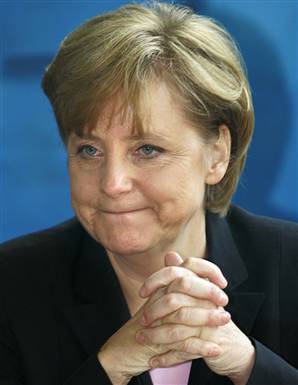 Merkel, who was meeting with Israeli Prime Minister Benjamin Netanyahu at the time, shrugged off reports of opposition at the UN, saying that Germany and other countries with the same goal would implement the sanctions anyhow.
Germany is one of several nations demanding Iran abandon its civilian nuclear program as an ostensible threat to the entire world. Iran has maintained its program is purely peaceful in nature and the IAEA has repeatedly certified that none of its nuclear material has been diverted to military use.
China, which has formally expressed opposition to the sanctions, has vowed not to allow a UN Security Council vote in Janaury, and is expected to block future attempts at sanctions, urging diplomacy as an alternative.