In a strike that was said to have targeted Tehreek-e Taliban Pakistan (TTP) leader Hakimullah Mehsud, US drones fired a pair of missiles at a house in the North Waziristan village Pasalkot, killing at least 18.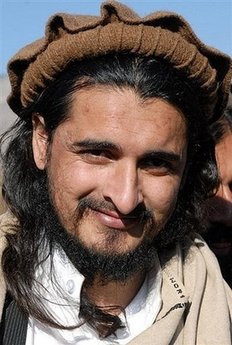 The village, not far from the Afghan border, is quite far from Hakimullah's usually sphere of influence in South Waziristan. Still, officials claimed to have had intelligence that he may have been at the house at some point, and one local tribesman even claimed initially that the TTP leader was slain in the strike.
Yet the TTP came out not long after to confirm that while Hakimullah had been in the attacked village at one point, he had already moved on and was not present when the missiles hit.
This marks the fourth time in less than a year that Hakimullah Mehsud has been declared slain, only to re-emerge completely unscathed. The identities of the 18 people killed in the attack are unknown, but while one security official labeled all those slain as "suspects" a Pakistani intelligence official however suggested the suspicion was based solely on speculation Hakimullah had been at the house at some point.
The attack is at least the sixth US drone strike in North Waziristan in 2010, as the Obama Administration looks to top the record number of hits in 2009. Despite launching 44 attacks in 2009, only a handful of significant leaders were slain, and the vast majority of the dead were civilians.