Though the final tally will no doubt be a source of much dispute in the coming weeks, the United Nations issued a report today showing that the civilian death toll in Afghanistan in 2009 set yet another new record, with 2,412 civilians slain.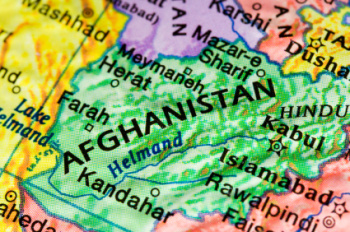 Many experts agree that the data was far from a complete picture, as the Taliban's increased control over much of the country has made it impossible for the UN to investigate reports of civilian killings in more remote areas.
For the data that was available, however, the UN says that the Taliban can conclusively be held responsible for about 2/3 of the deaths. This left US and NATO forces responsible for a somewhat smaller percentage than in 2008, though again it was unclear if lack of data on the more Taliban controlled regions, where many of the air strikes and raids occurred, skewed this result.
The numbers were starkly different from those presented by NATO last week. NATO claimed that only 1,201 civilians were killed, with the Taliban responsible for well over 80 percent of them. NATO's killings have come under increasing scrutiny in recent weeks, including an incident yesterday in which NATO troops reportedly opened fire on civilian protesters.